Our Next Trips Schedule is Out!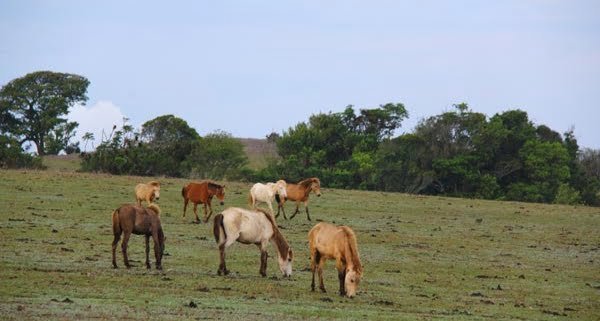 Hi, Explorers!
While I can't wait to see you around here in Indonesia soon, I am happy to see many of you have also been traveling around the globe or even just to somewhere not far from where you are living (thanks to social media in this case so that we can keep in touch virtually). As Indonesia's border has opened and all restrictions are loosening up – almost getting back to how they used to be, and as I also have received some requests coming into my inbox, I think maybe…
… this is it!
It is time to welcome you, my friends, back to Indonesia! :)
This year, I plan for a few longer trips that you can consider joining if you are ready. Allow me to share more details as below.
3-8 September 2022
This time, our Derawan Islands trip will cover more places than the ones we had previously. The additional will be visiting the Dayak Village, Orangutan sighting, and also going to Teluk Sulaiman where we can see many sea turtles of any sizes in the wild. Expect to have a full dose of vitamin-sea when joining this trip!
18-25 October 2022
The highlight of this trip is that we will start from Kupang, the capital city of East Nusa Tenggara Province, and cross the border to Timor Leste. We will explore places in both areas as we go. Not only that, but we will also take a boat across to Atauro Island from Dili, the capital of Timor Leste.
Also, as this is during the Blue Whale migration season, although it is not guaranteed, we might get to see them in Atauro water followed by the smaller size cetaceans such as Spotted, Spinner, Bottle-nosed, and Rough-toothed Dolphins, Pilot, and Melon-headed Whale. Expect to enjoy nature, dive into the local culture, and certainly get refreshed!

[6D5N] Raja Ampat (Wayag & Batanta)
28 December to 2 January 2023
A place on the most eastern island of Indonesia, Papua, Raja Ampat has always been on my recommended place-to-go list for those who ask for my opinion. The beauty of nature speaks for itself, and the friendliness of Papuan always leaves memories and longing to come back again one day. Although the place is not really developed yet, we will be staying in a decent resort that can let us have a comfortable place to rest each day after the excursion.
The itinerary for the Raja Ampat trip this time will be a little bit different compared to the one I had organized before. This time we will also go to Batanta for a Dugong sighting. This seagrasses feeding mammal has made an appearance around the area for the past years although this wildlife sighting is not guaranteed. In Batanta, we will also do a little trekking to the Batanta Waterfall.
• • •
That's all for the "bigger" trips I have in plan for this year. In between those, I might plan shorter trips just for a quick getaway. Remember to join our Facebook Group so you will always get the latest updates from me.
See you around soon!
https://eazycation.com/wp-content/uploads/2022/06/eazycation-fulan-fehan-timor-1.jpg
400
600
Tracy
https://eazycation.com/wp-content/uploads/2020/03/eazycation-logo-500px-black-300x112.png
Tracy
2022-06-18 19:39:01
2022-06-18 20:25:46
Our Next Trips Schedule is Out!