Hey, IDE Members! You are invited to our new 'home'!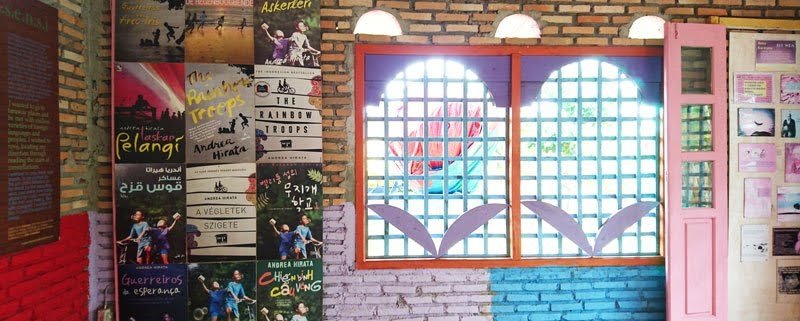 After staying in our rented 'home' on Meetup for almost 5 years, we thought it is time for us to getting our own 'home' – a place where we all can be keeping in touch as a community and call it as our own. Hence, after a long consideration, we decided to close down the Indonesia Explorer (IDE) Meetup Group by end of November 2018. So, you still have time to access the group and download the photos or any other memories you have in there until then. How well we can do in our new home, no one knows. We take it as a growing process.
Even so, we hope that in the future, no matter where you are, especially for those who have been with us from the beginning, will remember we ever hike, trek and suffer together summited mountains in Indonesia, going to the villages in the remote areas, swim with the whale shark, see the graceful Manta Ray together, sleep in the open deck or even sleepless because we often catch early morning flights and sunrises. And it is Indonesia Explorer Meetup Group who has got us all – explorers, together.
Thank you for all your support all these years – for all the trusts and valuable feedback. Without all your support, IDE won't be here until now. We hope we (especially myself) can always do better as an organizer and in some ways will still be continuing to explore and bring you to beautiful places around Indonesia – and hopefully also to other countries one day.
Btw, we won't do any housewarming. Instead, we are giving S$25 voucher as an appreciation to each of you who comes to our new home on Eazycation.com. It might not be fully liveable yet, we are still tidying up a bit here and there so that you all can feel comfortable to browse around. Hope you will spread this good news to your friends and welcome them as you are the owner yourself.
Keep on exploring, explorers! Remember to take a break and take care! :)
TERMS & CONDITIONS:
Valid for one-time use per member /  Only valid for group trips /  The voucher shall be used for booking the latest by June 2019  /  No cash or credit alternative will be offered if this voucher is not redeemed / For members in Indonesia or members who choose to pay in Indonesian Rupiah, amount of IDR250,000,- will be deducted manually to any of your bookings
HOW TO USE:
• Register an account on eazycation.com
• Browse through the group schedule to find out any upcoming trips that you might like to join
• Once you are ready to book, please add to cart any trips that you are interested in and the number of pax – regardless of the status "Open" or "Confirmed"
• On the cart summarize page, key in the "voucher code" and click apply coupon.
• The net amount payable after the offset will be reflected in the "Total"
• Follow the on-screen instructions to pay the remaining amount either by bank transfer or via PayPal
https://eazycation.com/wp-content/uploads/2018/09/andre-hirata-museum-of-literacy.jpg
450
800
Tracy
https://eazycation.com/wp-content/uploads/2020/03/eazycation-logo-500px-black-300x112.png
Tracy
2018-09-18 10:15:51
2020-03-26 12:10:40
Hey, IDE Members! You are invited to our new 'home'!